Love / Reason / Belief
Volume 4 Book 1 Part 7 of
Living in the Bonus Round

[ Book 3-10 ] -- [ Pt 1 ] [ Pt 2 ] [ Pt 3 ] [ Pt 4 ] [ Pt 5 ]
[ Pt 6 ] [ Pt 7 ] [ Pt 8 ] [ Pt 9 ] [ Pt 10 ] [ Book 4-2 ]




August 21-24, 2004.
Manhattan Picturebook.

I have taken so many pics, I thought I'd just do a Manahattan picturebook. So here we are: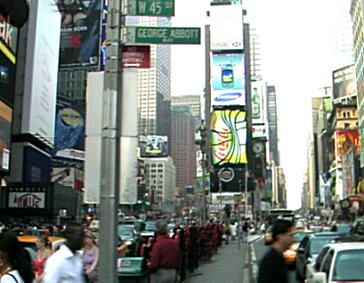 Meanwhile, down in Greenwich Village on Macdougal Street, the tireless Sue Carey, who is not afraid to ever roll up her sleeves...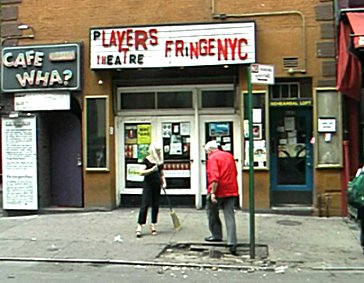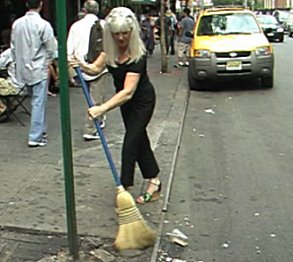 The Players Theatre is a high traffic area that gets lots of trash.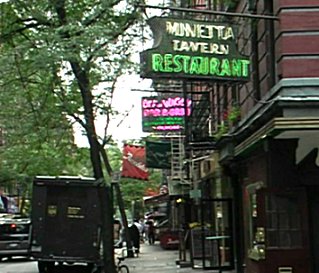 Macdougal St. down from the Players Theatre.
A bunch of kids who attended one of the performances were all excited to meet "the real Africa" and "the real Sharon."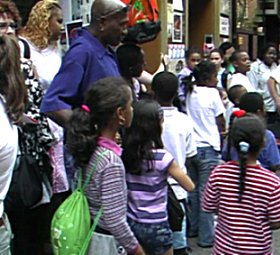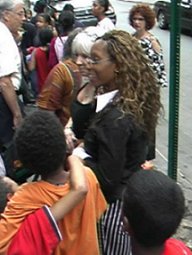 Kids crowding around Sue and "the real Africa".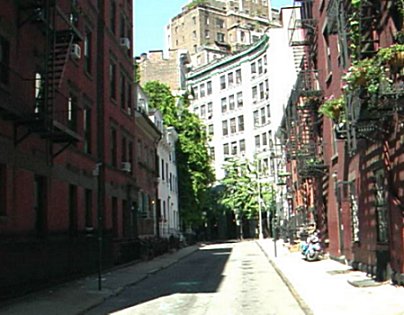 A typical street in the Village.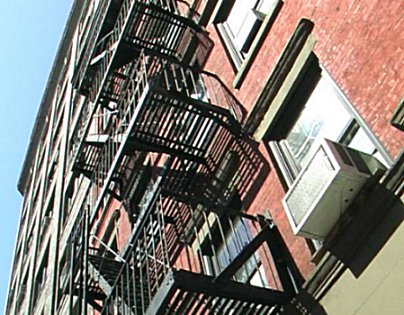 Fire escapes and air conditioners.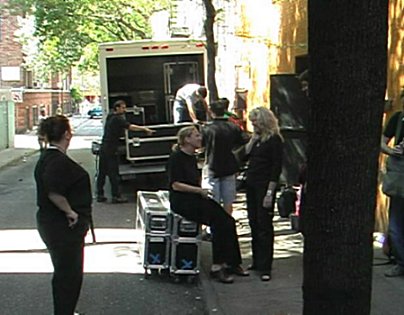 Loading in and loading out. (They have 15 minutes total).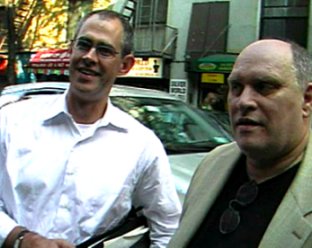 Keith Sherman, PR; Mitch Douglas, ICM.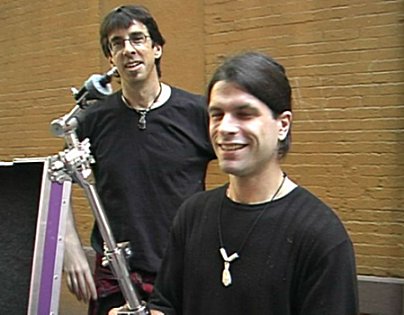 Bass player Ritt Henn, Drummer Dave Delgandio.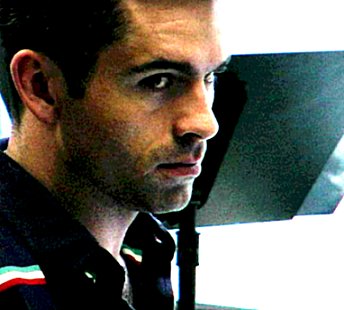 John Fischer, asst. musical director.
John is the one helping me score out all my songs.
© 1996-2004 by Steve Schalchlin.

You have permission to print from this diary and distribute for use in support groups, schools, or to just give to a friend. You do not have permission to sell it.