More faces!

Anyway, it was GREAT to hang out with Worthy. He's doing his own musical, "Momma's Dreamhouse" in Silver Lake with music by Damon.

For my part of the show, I sang two songs. Momma introduced me by describing herself as being the graduate of an exgay ministry. "Do you think it worked?" She joked.

The first thing I said was, "I just want everyone to know that I am taking full credit for Damon Intrabartolo." I had the honor of giving him and Jon (Hartmere) the LA Drama Critics Circle Award for "Best Writing.

Then, I sang "Friendly Fire" (getting the audience to sing along) followed by "God's Work/Scarecrow" which I introduced with the story of my encounter with the "God hates fags" preacher in Henderson Kentucky. (The story and song are included on the new "Beyond The Light" CD).

The rest of the show was astonishing good. Songs from "bare," two big dance numbers, a rap poet, scenes from the controversial play "Corpus Christi," and more all made for a very electrifying and entertaining evening. Afterwards, I stood in the lobby and handed out flyers to our show.

Rehearsing:
This week, we drove over into Hollywood for our first rehearsal of The Big Voice (TBV) on a stage -- at the tiny Lex Theatre. Last week consisted of rewriting act one. Now we were staging it. By day three we were only on page 22. We're nuts to think we can stage, memorize and perform a brand new two hour musical in a month while still writing it. But hey! Why not?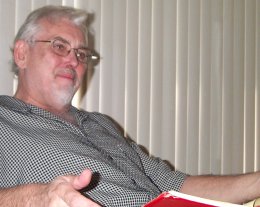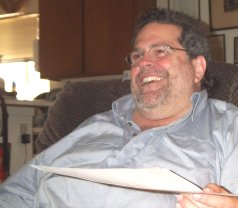 Two old friends reunite to create The Big Voice: God or Merman?
Writer Jim Brochu. Director Anthony Barnao.
This was taken the first day of our script work-throughs.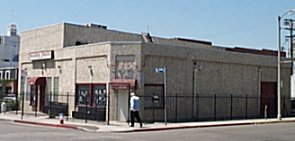 The Lex Theatre in Hollywood where we rehearse.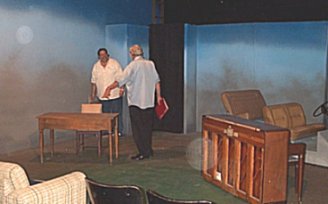 Our rehearsal space. That's Marie Cain's piano.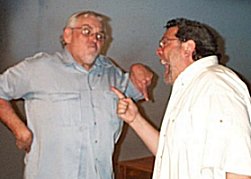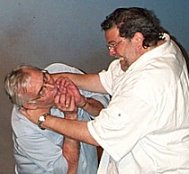 Anthony and Jimmy get along really well.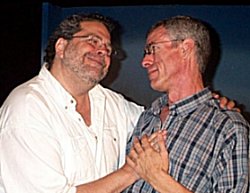 Steve is teacher's pet.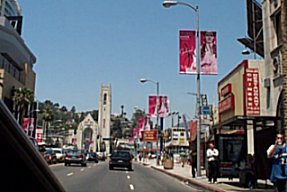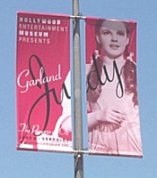 Bev is gonna flip out when she learns there's a Judy Exhibit
at the Hollywood Museum. Bev's a Judy Queen.