More Light
Volume 3 Book 10 Part 7 of
Living in the Bonus Round

Attacked at the Omaha Gay Pride Parade!
[ Book 3-9 ] -- [ Pt 1 ] [ Pt 2 ] [ Pt 3 ] [ Pt 4 ] [ Pt 5 ]
[ Pt 6 ] [ Pt 7 ] [ Pt 8 ] [ Pt 9 ] [ Pt 10 ] -- [ Book 4-1 ]




June 19, 2004.
Omaha Gay Pride Parade.
They said Saturday was the day for the Omaha Gay Pride Parade! They said it was somewhere over near the Old Market just a few blocks from our place. Jimmy was working on another project and told me to just go and take pictures.

I went back over to the park and got to Old Market but it didn't look like a gay pride parade... I saw PIES! POTATOES! VEGGIES!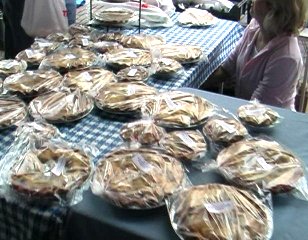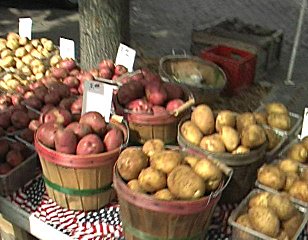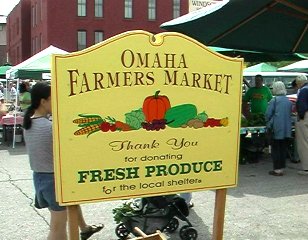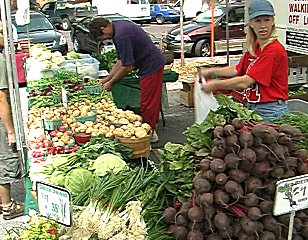 The Omaha Farmers Market!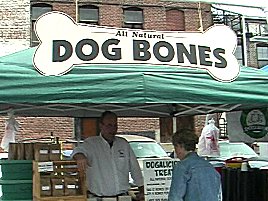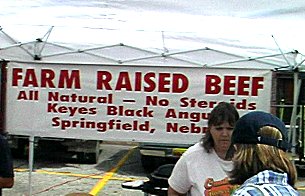 Natural dog bones and farm raised beef.
Well, I couldn't find the Gay Pride parade, but I thought if it's nearby, this will certainly be an interesting mix of people. I went further south and then cut over west. That's when I ran into a different crowd. These people weren't shopping. They were just congregating.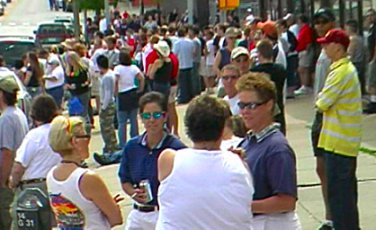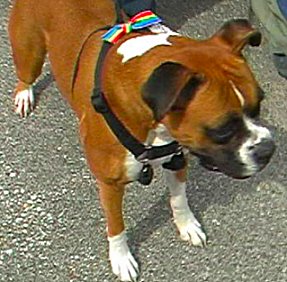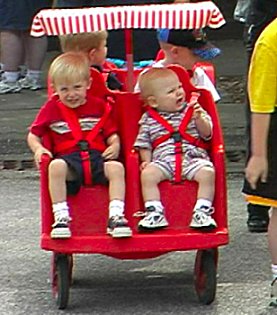 Rainbow dog & a stroller built for four.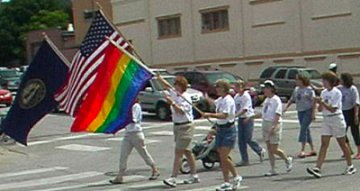 There it is! Here come the rainbows.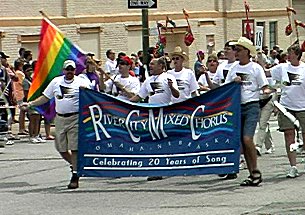 River City Mixed Chorus.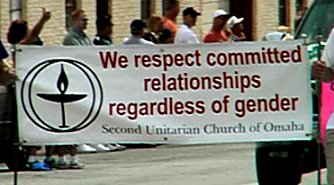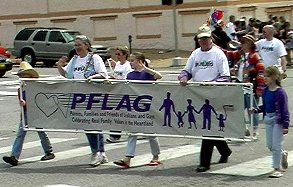 The Unitarians and PFLAG.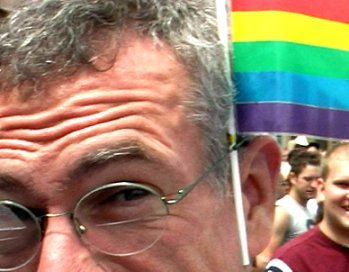 I was very fashionable.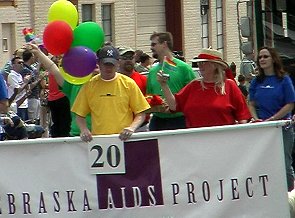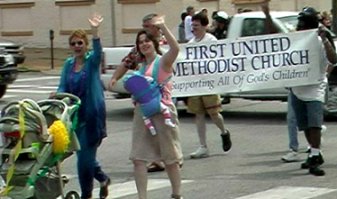 Nebraska AIDS Project. First United Methodist Church.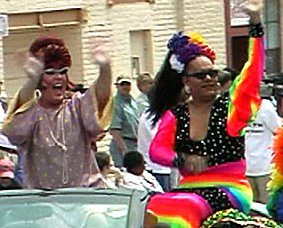 A touch of Mardi Gras.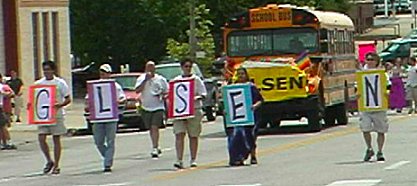 GLSEN: Teachers united against discrimination.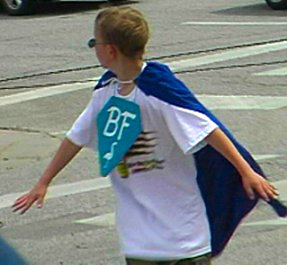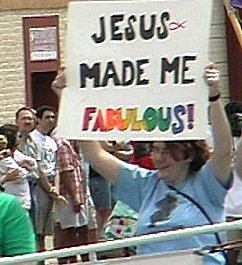 All ages. All orientations. All genders.
After the parade, we went to the booth area.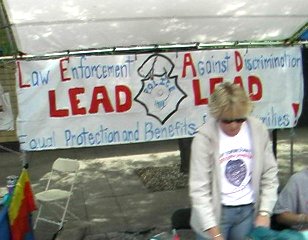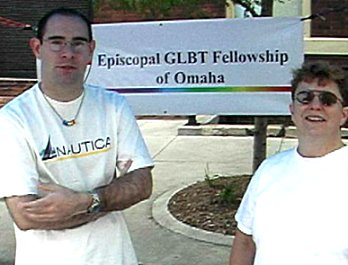 Law Enforcement Against Discrimination.
Episcopal GLBT Fellowship on Omaha.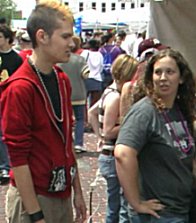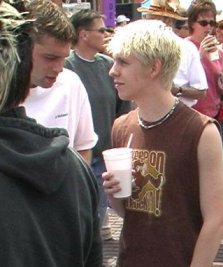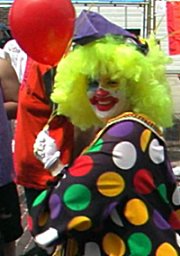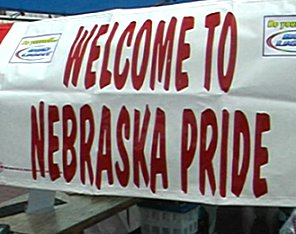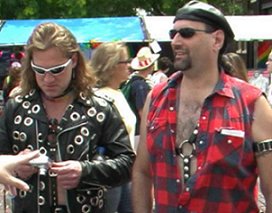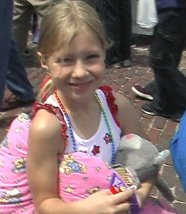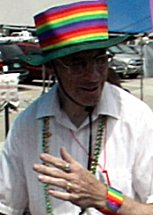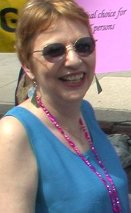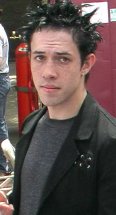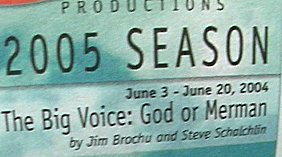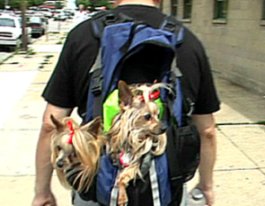 All in all, it was a great time. Lots of families and kids, dogs and a parrot. I was especially heartened to see a great representation from churches. There was also one protestor holding a nasty sign, but I frankly didn't bother to take his picture. Why give him the publicity?

Saturday night the house was packed once again. I really have absolutely fallen in love with this city and sad that we have but one day left.
© 1996-2004 by Steve Schalchlin.

You have permission to print from this diary and distribute for use in support groups, schools, or to just give to a friend. You do not have permission to sell it.