It's so nice to be home in my own bed. When I began to stir this morning, it was about 3:30am -- my body is still on East coast time. But Steinbeck felt it immediately. I had barely rolled into consciousness when I felt something heavy crawl up from my feet and nestle into the crook of my knee, rolling into a big ball. I heard loud cataclysmic purrs and felt the vibrations roll through my body like an expensive spa treatment.

We were home.

Jimmy, in his sleep, was pulling the covers off me. I was pulling them back. (In Rochester, the beds were small and we had to sleep in separate rooms.) It just felt so good to be snuggled up into the safest place on the planet. People with AIDS have an intimate relationship with their beds. (Everyone should.)

As I sit here typing, I'm flooded with the faces of the people who embraced us in the lobby after each performance of The Big Voice. Jim said he felt like we were two pastors greeting the flock after church. But it just seems appropriate for the Downstairs Cabaret. These people braved ice storms, record breaking snowfalls and treacherous streets to come and sit with us for two hours every night.

On the closing weekend, you couldn't get a seat so we extended it. From Monday to Thursday, the box office went from zero to full for each performance. Then we added another on Sunday night.

One of the questions I'm asked is how tiring this is on me, on my body. The most common question is someone, a mom or a dad or a young person, and they'll look me very seriously in the eye, "Are you okay now? You're doing okay?"

I usually smile really brightly and say, honestly, "This gives me energy."

This is therapy for me. I just got back from seeing my doctor. He said the tests they took in January on my blood fat were the lowest ever. I had been doing the show! But because the show DOES take a lot out of me -- and because I'm lazy -- I was sleeping a lot during the day instead of working out at the gym.

Maybe this show *IS* gym for me.

Shawn Decker would say, "Buy a ticket or this man dies!"

I've also started writing again.

But, back to Rochester, as the run continued, the audiences grew and they changed. I remember Jimmy one night fuming after the show because someone in the audience rattled ice in their glass during our most quiet scene. It was explained that when people get emotional, their throats get a little dry, so they'll unconsciously reach for a drink -- as if they were sitting home watching television.

I understand that. But, for me, I on stage about to reach a moment where, if I had tears, they would be appropriate. Since I'm not a trained actor, I don't try to make them come. They are either there or they aren't. When the rattle of ice on plastic, sounding like the roll of a dice, it makes it a bit harder.

However, that being said, as the play continued in its run, the rattling of the bones happened less and less, until finally it completely disappeared. Either we were turning into the Lunts or the true theatre-lovers were finding us. I think it was the latter cuz Lawrence Olivier I am not. Still, the power of silence is an awesome thing.

I wish there was more silence in the world.

We're tired. Downstairs in the living room, there's luggage and clothes on every stick of furniture. We have so many people we want to see. So many things to do before Houston, not the least of which is to attend (and perform for) the LA Drama Critics Circle award show. Then there will be a small ceremony where PFLAG-LA will award us the Oscar Wilde Award. I'm so glad this Houston run is a benefit for the PFLAG student scholarship fund. I'm PFLAG PFANATIC.

Oh, I had this flash. This morning I realized I had left something in the car that I needed. My first impulse was to put on my hat, coat, scarf and snow boots. Then suddenly I remembered, "I'm back in El Lay!!" Sandals and shorts, baby. Sandals and shorts.

It is so good to be home.

Touring the George Eastman House with Lisa B.: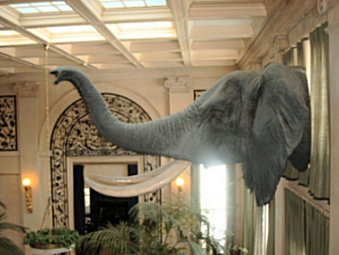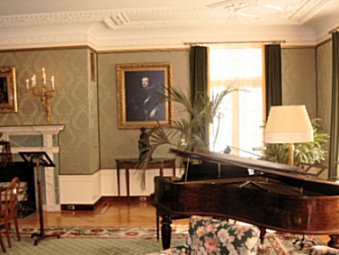 It's not a real elephant head but Georgie had one there at one time.
I wanted to play that piano but the area was roped off.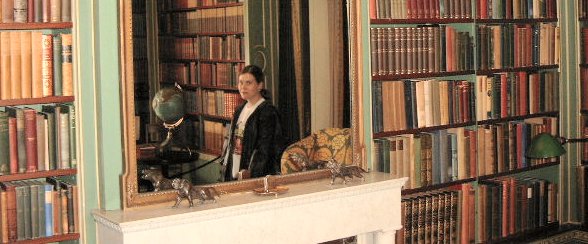 Professor Lisa did it in the library with the globe.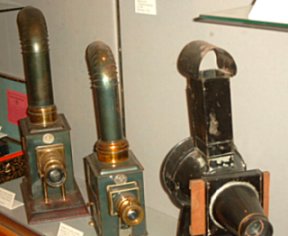 These are ancient photo projectors. Notice the chimneys!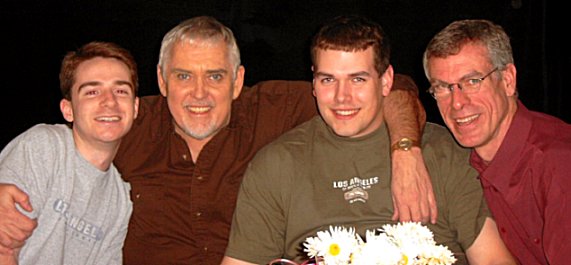 Jason Hungerford, Jim, Jason Seymour, Steve.
The Jasons are our adopted sons.

A snowstorm was sent for our last day. Notice the ice on the windshield.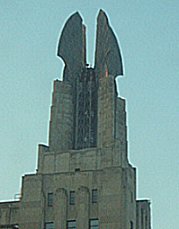 Downtown Rochester.
Everytime I saw this it reminded me of The Two Towers. Evil!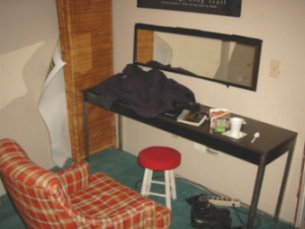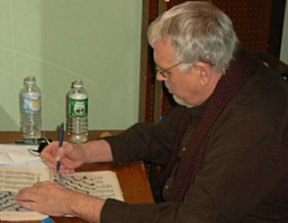 Our dressing room areas. We had different rituals.
Jimmy plays crossword puzzles. I read books and drink hot tea.
(This trip I read Elmore Leonard, two SF novels and a thriller).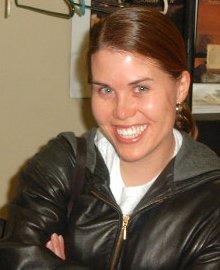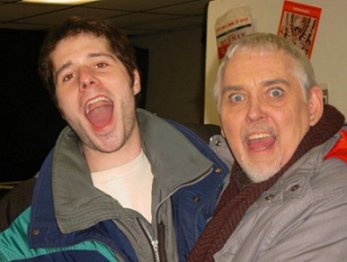 A great smile from Lisa and BIG smiles from Jeff and Jimmy.