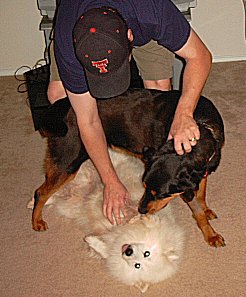 Two dogs. The black one gets jealous if you give love to the white one.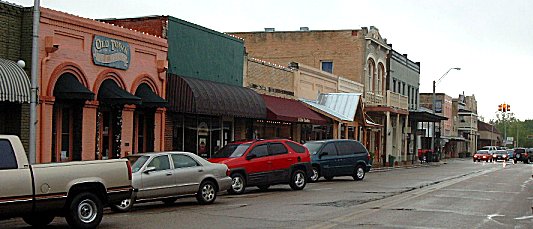 Bastrop, Texas is being reclaimed and refurbished.
These old buildings have been remodeled with new stores.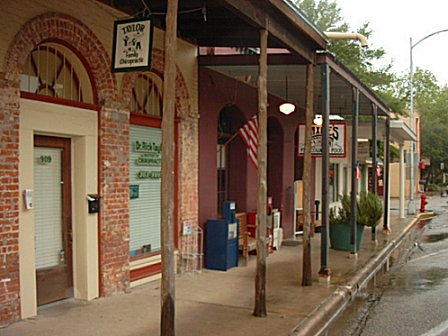 They have kept the western character of the town.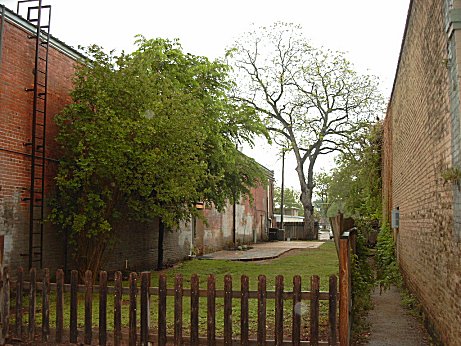 This is a vacant lot downtown.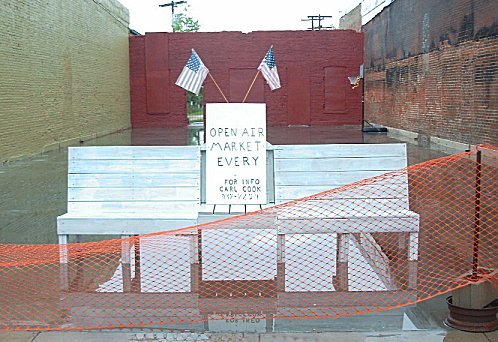 Here's another. It was recently a store that burned down.
This is my favorite photo of the whole trip.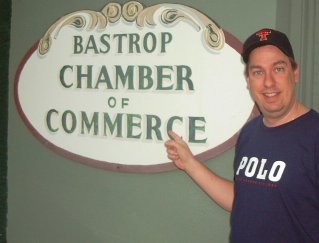 My brother in front of the Chamber of Commerce sign.
As you can see, I'm much better looking.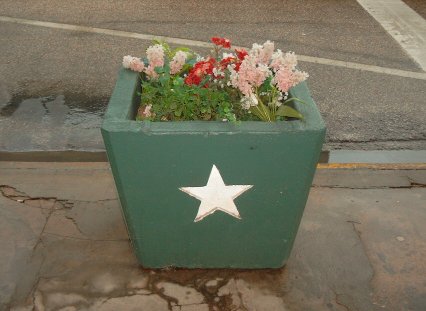 Street planter in Bastrop Texas.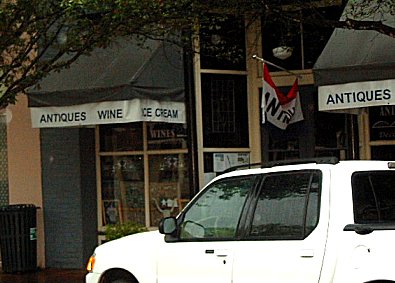 I snapped this because of the sign:
Antiques, Wine and Ice Cream.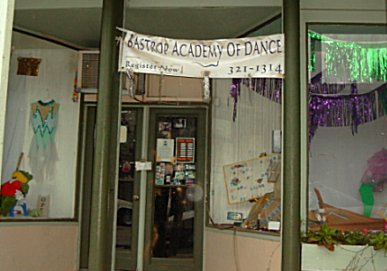 Bastrop Academy of Dance.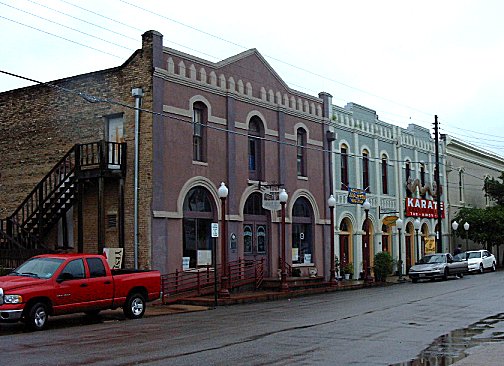 It sits on a small street just off the main drag.
The opera house is nearest to us.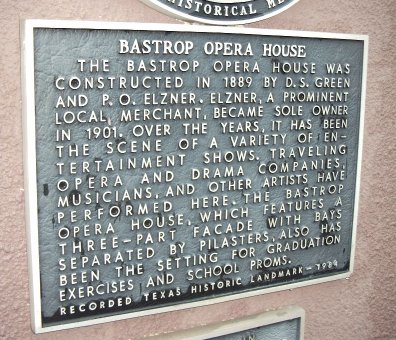 The Bastrop Opera House was constructed in 1889.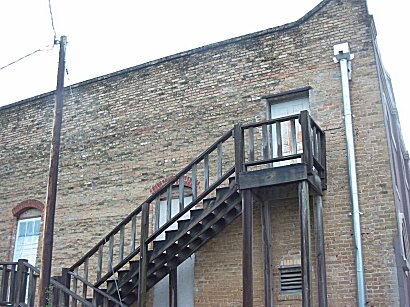 I love this old staircase leading up to a door.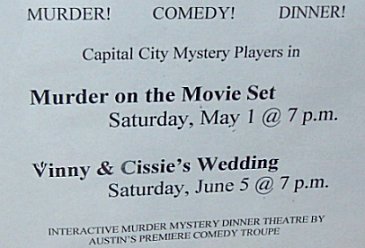 Currently running. This was in the window.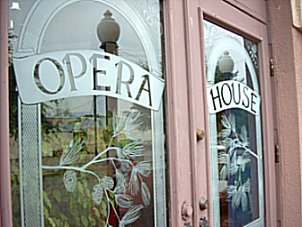 The glass doors.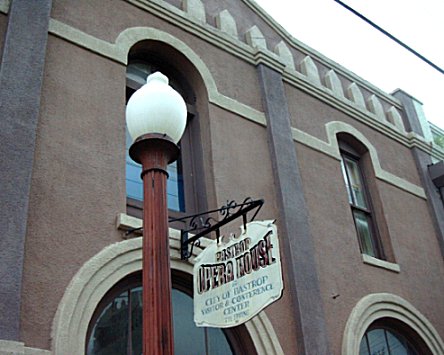 The streetlamps line the road.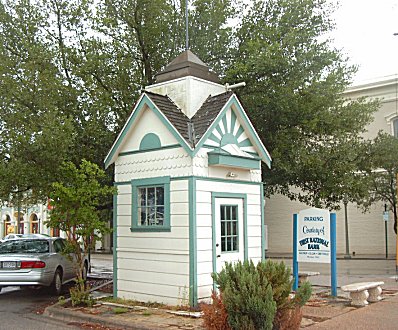 A tourist center on the main drag.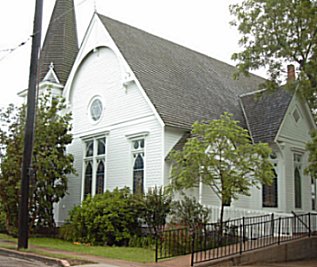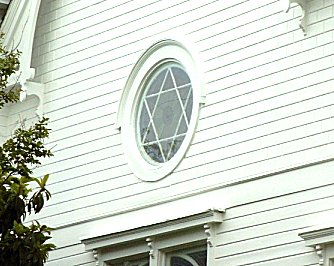 A church. Or is it a synagogue?
It has a tall spire with a wind.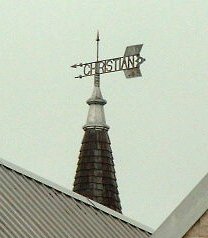 Okay. It's not a synagogue.
I wonder if it ever was?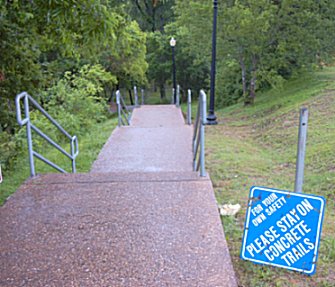 Down to the waterfront, the Colorado River.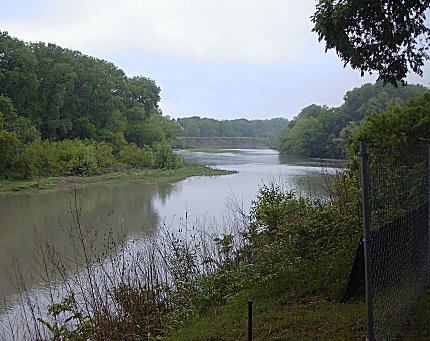 They have festivals along this riverfront.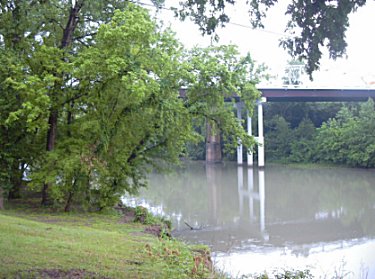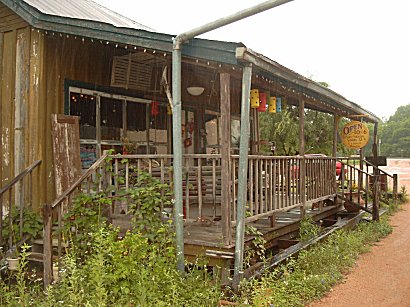 Old Town near the water front.